Olympiad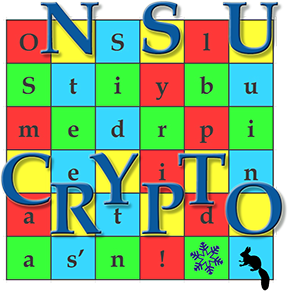 NSUCRYPTO is the unique cryptographic Olympiad containing scientific mathematical problems for professionals, school and university students from any country. Its aim is to involve young researchers in solving curious and tough scientific problems of modern cryptography. From the very beginning, the concept of the Olympiad was not to focus on solving olympic tasks but on including unsolved research problems at the intersection of mathematics and cryptography. During the 8 years of the Olympiad (2014-2021) more than 3,000 participants from 64 countries took an active part in the Olympiad!
Our team actively participate in its organization.
For more information please visit the Olympiad website.